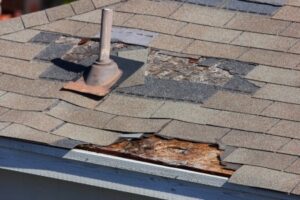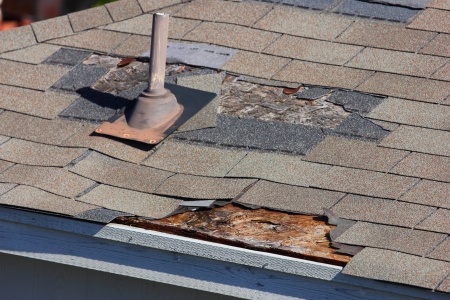 With springtime quickly approaching, there are quite a few issues that you need to be aware of. Roofs take a beating during the coldest months of the years. When the weather starts to warm up, you need to make sure you are looking at your roof. If it needs a few little repairs, it is best to call your local Huntsville roofing company to come out and do it now. If you wait, it could increase the damage, and increase the bill to fix it!
Problems with your Eaves
If you left any leaves in your gutters, they likely decomposed during the winter. Once the springtime weather comes in, this much will start sloshing around in your gutters and eventually try and go down your downspouts. This can cause the eaves to shift and become loose, and it can also cause your downspouts to become clogged. Cleaning out your gutters is the best way to correct this problem.
Deteriorating Chimneys
Cold weather can do a lot to your chimney. It can freeze, thaw, and freeze again, expanding and contracting the joints of your chimney. When springtime hits, your chimney may need some help to still remain structurally sound. You can ask your local Huntsville roofing company to go up and inspect your chimney and let you know what they see. It may be nothing that needs to be fixed, or it may be a few little things. Your chimney needs to be looked at, at least once per year to make sure it is solid and you don't have to worry about using your fireplace. This is one that can't be overlooked this spring.
Separated Roofing Materials
If you look up at your roof and notice that the materials are peeling up or separating from your roof, that means that you need to have someone go up and take a look. Separated materials means that liquid can get in, leading to roof leaks, among other things. Take a good look at your roof from the ground and make a note about anywhere you see materials that aren't where they should be. Then, either go up there yourself or hire a professional to go up and take a look. If the materials are indeed separating from your roof, it will have to be dealt with sooner, rather than later.
Leaks from Your Roof
Eventually, all roofs have the capability of leaking. Some of them do so regularly, while others seem to take a beating and still function without a problem. Your roof is likely somewhere in between. Take a look around your roof for areas that don't look right, and also look inside your home. Minor stains on the ceiling or down the walls could be early signs that you have water leaking into your home. This will definitely need to be addressed quickly.
Animals Making a Home in Your Home
During winter, animals want to find a place to stay warm, too. Sometimes they burrow into your home through the roof or the vents of your attic. It can be much easier to spot this problem in the spring than it may have been during the winter, as the animals are going to become more active. If you notice noises and things moving around in your attic or roof, have a professional take a look!
To avoid these problems, make sure that you have Huntsville roofers examine your roof regularly. If you do this twice per year, once in the spring and once more in the fall, most issues can be caught early. This makes them easier, and less expensive, to repair!
Give us a call 256-325-2277, or email us for a free roof inspection and Free Estimate
Check what some customers are saying
We offer more than roofing, check out our service offerings
We Specialize in maximizing insurance claims and quick turnarounds.