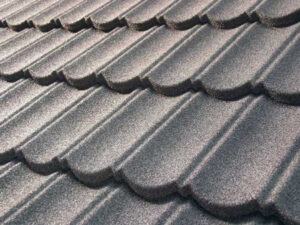 Why are asphalt shingles so popular amount Huntsville roofing companies? Typically, because that is what their customers want to have installed on their homes. If you are considering a new roof on your Huntsville home, chances are, you will at least ponder what options you have if you went with asphalt. There are some good reasons to consider getting an asphalt roof. Here are a few that you should expect if this is the route you're taking.
Asphalt Shingles Are Often the Most Cost Effective Roofing Material Around
When you want a solid roofing material that won't break the bank, then you should consider going with asphalt. It is cost effective, and it looks great when it is properly maintained. If you think that your shingles will be prone to algae, such as if you have a lot of moisture on your property or you have excessive shade, you can also get asphalt shingles that resist this damage to help them look good, longer.
They Also Last for Many Years
There are two types of asphalt shingles. Some of them are thinner, and typically come in what is referred to as a three-tab design. Others are thicker, and can mimic other architectural options you see with other materials. If you go with the thicker shingle, you can expect them to last upwards of 30 years. For those that opt to go with the thinner shingle, you can expect about half of that life-expectancy.
There Are Options to Protect Your Home from Fire
If you believe your home would be more susceptible to fire, then you may want to consider going with asphalt shingles that have a fiberglass backing, as they are stronger. This also gives them a higher fire rating, allowing you to have better protection in fire-prone areas. This backing also helps them resist moisture as much, allowing you to have better protection against leaks.
Asphalt Shingles Are Recyclable in Most Communities
While many Huntsville roofing companies will help you get asphalt shingles on your home, not all of them tell you that one of the benefits of these shingles is that they can be recycled. Your home can have a full tear-down and get an entirely new roof. Plus, those shingles have the opportunity to be reused by means of recycling. Yes, the shingles can also go to the landfill, they do not have to.
They Are Versatile Enough to Be Used on Most Homes
When you have the need for a new roof, asphalt shingles are typically an easy option. They have the ability to go on nearly any slope of roof, aside from flat roofs. Plus, they will still hold still when used on much steeper roofs. They are not considered a heavy roofing material, which means they can be used on most homes that are structurally sound. This makes them a great option for most homes in the Huntsville area.
If you want more information on getting a new roof, call your local Huntsville roofing company. They can help you determine if asphalt shingles would be the best option for your home, and if not, what materials you should consider. They can help you pick out the right color and material makeup to help protect your home from common problems for your area. Plus, they can tell you if asphalt is going to
Give us a call 256-325-2277, or email us for a free roof inspection and Free Estimate
Check what some customers are saying
We offer more than roofing, check out our service offerings
We Specialize in maximizing insurance claims and quick turnarounds.