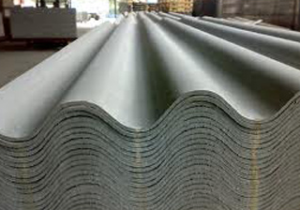 Huntsville roofers can place any material you desire on your roof and if you are considering to replace your roof, consider cement roofing materials. They come with many benefits, as well as long term roofing solutions. They're also a roofing material that is not known about as much due to the demand for other materials on the market. However, they're quickly gaining ground as a more sustainable roofing choice in many areas, including Huntsville. At least you owe it to yourself to find out more about cement roofing material.
The Benefits of Cement Roofing Materials
There are numerous benefits that you should consider when it comes to the roofing material you're having placed on your home. Not going with the right one means less protection overall for your home. Every roofing material on the market comes with its own set of pros and cons. Here are the benefits you can expect to get with cement roofing materials for your home.
They wear down less, no matter what it is like outside
They last much longer than other types of roofing materials that you can use
They do not need as much maintenance or as many repairs as other roofing materials
They do not hold or attract any type of heat, which means that the temperatures in your home stay comfortable
They are much safer for your home
They stand up well to high winds and other large storms that might blow through
They do not crumble when there is an earthquake or other natural disaster
They are fireproof, allowing you to feel safe knowing that the protection is there
They do not become frozen or overly cold when the temperatures outside dip down
They are lightweight, which is against the common thought of cement being too heavy for a home
With so many benefits it is ideal to consider cement roofing materials that can be found around the area. They provide the homeowner with multiple benefits, especially the comfort levels in the home, that you're unable to get from other types of roofing materials on the market.
While they are a bit more expensive, that is because you're paying to have a long-lasting, strong roof on the home that can pretty much stand up to anything. With the right roof replacement, you can feel confident in knowing that your home is protected against any and all outside elements that come into contact with the home from the outside.
Lifespan of Cement Roofing Materials
The life expectancy of cement roofing materials is a very long one, which makes this roofing material one of the best. It is important to consider the quality of the cement that you're using, as well as the manufacturer. Each one varies depending on which you choose to go with.
On average, a cement roof can last anywhere from 60 to 100 years. This, of course, varies depending on the above mentioned factors, so it is important to speak with the professional that is providing the roofing to find out what the exact lifespan of the product you're purchasing is. Generally, the roofing materials will last for at least 60 years.
Always Hire a Professional for Huntsville Roof Replacement
When doing any sort of roofing work on a home, it is important to hire a professional for the work. They can come in and provide a replacement for you and ensure that the job is done correct with the right materials. Huntsville roof replacement should never be done on your own to uphold not only your home owners insurance, but also to ensure that the warranty on the roofing materials stay intact.
If you're ready for a new roof, speak with Huntsville roofers today that can come out and provide a new replacement cement roof for you. We love to hear what you think about alternate roofing material or your experience with them.
Give us a call 256-325-2277, or email us for a free roof inspection and Free Estimate
Check what some customers are saying
We offer more than roofing, check out our service offerings
We Specialize in maximizing insurance claims and quick turnarounds.