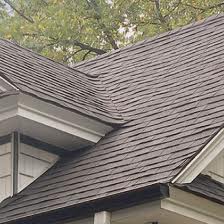 It is important that you take care of your roof before the heat of the summer is upon us. The last thing you want to do is to go up on your roof when it's 95 degrees outside, or worse. There are a few specific things you can do now to help your roof last longer and keep your home safer. Here is a breakdown of some of the most important things to do in terms of roof maintenance this year.
Make Sure to Inspect Your Roof Carefully
Water is sneaky. It can find its way into little tiny crevices and erode your roof, leading to leaks. You need to take a peek around your roof carefully. If you can do it after a storm, but when the roof is dry, that's even better. Then, you will see the dry areas and be able to walk on them safely. However, you will also be able to see areas that are still damp. This will show you what parts of your roof to keep the closest eye on. If water is standing in those areas, it could lead to costly and dangerous leaks, which could cost you a lot of money to repair down the line.
You want to also look for any shingles that are not lying down straight or flat. If the shingles have started to move, or have lifted themselves up, this means that water and debris can get in. Straighten out any awkward shingles, or replace the ones that are damaged or unable to lay flat anymore. This can help you avoid major fixes later, all by taking a few minutes to look around your roof now. For those who are not comfortable with walking around the roof on their own, you can call in a Huntsville roofer to take a peek for you. They know what to look for, and can show you any signs of problems they see. Plus, they can also give you a really good idea on what the cost is going to be to fix it.
Clean Out Your Gutters
During the winter and spring, lots of debris has likely built up in your gutters. This can cause water to back up on your roof when you get a good rain storm. However, it can also lead to damage of your gutters, as the debris decomposes into sludge. When that sludge starts to move, it can clog up your gutters or your downspouts, making it to where they cannot drain anything away from your home. This sludge can then dry and get stuck in your gutters and your downspouts, making it to where they need to be replaced in order to work effectively. If you clean them out at least 1-2 times per year, you can avoid this from happening, saving your gutters, downspouts, and your roof.
Trim Branches Around Your Roof
If you have trees and large bushes that hang over the edge of your roof, now is the time to trim them back. They can cause quite a bit of problems. Some branches can break during heavy winds, rains, or storms, plus, the foliage from those trees and bushes can fill your gutters and give you the same problem as the sludge. By trimming these items, you can avoid them filling your gutters and causing trouble.
For more tips on how to get your roof ready for the summer, give your reliable Huntsville roofer a call. They can come out, show you what you need to do to maintain your roof properly, and help you keep your roof looking and functioning well for years to come. They can also do the job for you, if you aren't comfortable with doing it yourself.
Give us a call 256-325-2277, or email us for a free roof inspection and Free Estimate
Check what some customers are saying
We offer more than roofing, check out our service offerings
We Specialize in maximizing insurance claims and quick turnarounds.