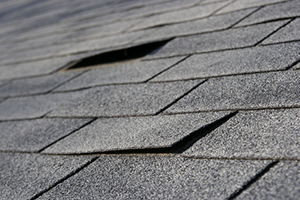 Fall is quickly approaching, even if it doesn't feel like it under this summer heat. Your roof is going to take a beating from the rain and fall storms that always come our way. If you haven't gotten your roof ready for that change in weather, it could result in you having some water in your house. Instead of leaving your roof to chance, there are a few things that you can do to help protect your home. Here are five things that you can do to prepare your roof before the weather changes to fall.
Get Up There and Physically Look at Each Shingle
This is commonly the hardest part of getting your roof ready for a new season, as not a lot of people feel comfortable that high in the air. However, inspecting each of your shingles is arguably one of the most important things you can do to maintain your roof. When you do it regularly, you know when spots are starting to have problems, and can prevent leaks by doing preventative maintenance. If you notice any shingles are lifted up, you have to figure out if the shingle is damaged or if the shingle simply needs to be tacked or adhered down again. Replacing any shingles that are broken now is going to be a lot easier than following a fall storm.
Examine Anything Sealed on Your Roof to Make Sure the Seals Are Intact
When you have a chimney or other similar type of opening on your roof, it is common to seal those parts of your roof to keep out excess water. When you go up on your roof, you need to make sure you look at those seals. If they are starting to crack, you need to replace them to keep your roof watertight.
Inspect for Cracks and Gaps Anywhere on Your Roof
Cracks can easily let a lot of water into your home following a fall storm. The same holds true for gaps. Those gaps can come between shingles, along flashing, or even around additions to your roof, like chimneys, skylights, and vents. Even a small crack can lead to a lot of water in your home, so make sure you are consistently looking for small areas where a trickle of water could turn into a waterfall in your home.
Look Around the Inside of Your Home, Too
On a bright and sunny day, make sure you walk around the inside of your home, too. This means looking at the ceilings and walls of your home, checking for water spots. You should also climb up into the attic space of your home and look for any areas where light is shining through. If the light is shining through, you need to make note of where it is, then look at it from the roof side as well.
Make Sure Your Gutters Get Cleaned Out
One of the easiest spots to overlook when it comes to getting your roof ready for another season, is your gutters. They are helpful when functional, but when they get clogged up, that becomes a problem. Full gutters can make it to where rain overflows your gutters, landing around your foundation and causing trouble. Plus, it can also back water up onto your roof, lifting shingles and causing leaks. By cleaning out your gutters, you have a much better chance of water going away from your home as it should.
If you aren't sure you are up for maintaining your roof, then call in a local Huntsville roofing company. They can go up, inspect your roof, and make sure your home is less likely to leak!
Give us a call 256-325-2277, or email us for a free roof inspection and Free Estimate
Check what some customers are saying
We offer more than roofing, check out our service offerings
We Specialize in maximizing insurance claims and quick turnarounds.