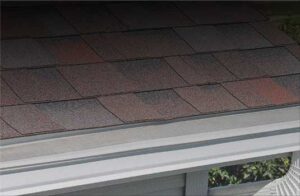 There are many different devices that are made to cover your gutters, and they are a great invention. They are designed to keep things out of your gutters so that the water can flow right off your roof without delay. Installing these gutter covers not only helps quickly move water away from your home, but they also help you keep your roof strong and dry. If you have been contemplating these gutter covers, here are a few reasons they are a good idea.
Best Reasons to Get Gutter Covers
First of all, your home stays drier when you have gutter covers. The water that falls on your roof has someplace to go quickly, instead of sitting on your shingles, plus the water is quickly rushed away from your home at the bottom of your downspout. This helps to keep your foundation drier, and helps to also keep your basement from being damp or having a leak.
You also have the benefit of nothing living in your gutters when you have gutter covers in place. This keeps the weight of your gutters down, allowing them to not pull on the sides and roof of your home as much. Squirrels can burrow into your home if they have a stable place to sit, and gutters are a great spot to do that. They can lean over to the edge of your roof and get under the shingles because of how the gutters are placed. When the gutters are covered up, there is nowhere for them to sit, making them less likely to bother with your home, when others in the area are an easier target.
Instead of having to climb up on a wobbly ladder a few times a year, gutter covers are also a great way to keep your gutters clean. Typically, once a gutter cover is in place, nothing larger than a pine needle will get in there because the cover will keep everything else out. Only water and very small debris will be able to get into the cover, and those tiny items can easily go down the gutter and out the downspouts. Gone are the days where you have to spend an afternoon getting mud, leaves, and other decomposing gunk out of your gutters just to make it easy for the rain to use the gutters as they are meant to be used.
Having Gutters Spares Your Roof a Lot of Strain
Since your gutters would no longer be pulling on your roof, your roof will not be experiencing quite as much strain. Anything that lands on your roof will easily be able to be blown off by the wind, instead of getting stuck in your gutters. When bigger things used to get stuck in your gutters, it would lead to a bunch of stuff piled up behind it, piling up on your roof. This could lead to weak spots, or even broken beams up in your attic due to the excess weight.
Call on the most experienced Huntsville roofers to come out and help you get set up for gutter covers. This is a great investment that not only pays for itself in how it protects your roof, but also in the safety it provides you by not having to climb up on roofs a few times each year. Spare yourself, and your roof, the hassle of having normal gutters, and get your gutters covered up this year. You will appreciate the time it offers you back, and the wonderful benefits that they provide to your roof directly.
Give us a call 256-325-2277, or email us for a free roof inspection and Free Estimate
Check what some customers are saying
We offer more than roofing, check out our service offerings
We Specialize in maximizing insurance claims and quick turnarounds.