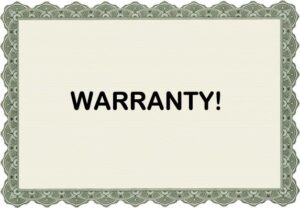 Having a new roof installed on your home is not only beneficial but exciting. The roof provides protection against the outside elements, while also adding that special touch onto the home. With a strong roof, you can have long lasting protection without the wear and tear that comes from an older, weaker roof.
Consider the warranties that come with roofing materials, so you can make the best choice on which roof you should consider for your home when it comes time to replace. A quality Huntsville roofing company can go over the available options, as well. This way, you know what is available and which you might require when covering the costs and the life of your roof.
Roof Material Warranty
Manufacturers provide warranties on their roofing materials oftentimes. However, this does not cover the other materials used. The membrane or outer coating of the roof is all that is covered. This is generally only 10 years or so long, but extended warranties are also offered in addition to the standard roof material warranty. Inquire about an extended warranty when the roof material warranty is shorter than you'd like it to be.
Roof System Warranty
A roof system warranty is sometimes offered through the manufacturer. It can come with an additional cost, but it covers more than just the membrane of the roof. The padding, flashing, sheet metal and any other materials used during installation are covered. This is an additional type of coverage that can be purchased in conjunction with the standard warranties. Some are limited warranties and others are no dollar amount warranties. This determines how much work you can or cannot have done if needed.
Workmanship Warranty
Not all roofing companies provide a workmanship warranty on the roofing work that they do. It is important to find a company that does provide a warranty on their work, as it shows that they're a quality roofing company to work with. If something happens because of the work that was performed during the installation, they can come out and fix the issue, no questions asked. Workmanship warranties will only be provided for a year or so.
Questions to Ask Yourself About Roofing Warranties
There are questions that should be considered regarding roofing warranties. No two warranties are created equal and you want to choose the best one for you, your home and the roofing materials you're going to be using.
How long are the warranties for?
Are the warranties transferable if the home is sold and the roof is still good?
What are the terms and stipulations of the warranties that you have on your roof's warranty?
Is a specific type of inspection required to use the warranty on the roof?
Know whether to call on the manufacturer, roofing company or the insurance company when something happens to the roofing system.
Being informed, getting a copy of all warranties and having the necessary information for each is ideal. This information can help you decide whether or not the additional warranties offered are the best solution for your home's roof.
Trust in a Quality Huntsville Roofing Company
Always hire a quality Huntsville roofing company for the job. They ensure that not only do you take advantage of the warranty they provide for their services, but also those that are on the roofing products that you choose to use. They can recommend the best warranties, while also being knowledgeable on the worst ones. Have them provide not only the roofing materials, but also the installation of the materials on the roof. A roofing warranty is always a good idea when you want to safeguard your roof for its lifespan.
Give us a call 256-325-2277, or email us for a free roof inspection and Free Estimate
Check what some customers are saying
We offer more than roofing, check out our service offerings
We Specialize in maximizing insurance claims and quick turnarounds.